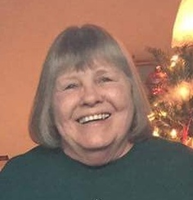 Linda Ann Andress
Linda Ann Andress, a resident of Willow Grove, PA for the past 40 years died on November 25, 2019. She was 68 years old.
Linda was born and raised in Abington, PA and graduated from Abington High School in 1969.
She was a devoted homemaker, mother and grandmother.
Linda was an Office Manager for Silvine, Inc., a distributor of electrical wiring and supplies in Willow Grove, PA. Earlier in her career, she worked for the Ford Motor Company for 10 years.
She was an avid gardener and took great pride in her flower gardens and plantings. She also enjoyed bowling. Her greatest joy, in addition to the beach and vacationing in Ocean City, NJ, was spending time with her daughters, grandchildren and "grand-dogs".
She is survived by her loving daughters; Kelly Andress and Tiffany Cannon; son-in-law, Tom Cannon; brothers, Edward Hotham and William Hotham and by her dear grandchildren; Michael Victor Cannon and Christine Mae Cannon. She was preceded in death by her mother, Doris Mae Taggart.
Memorial service will be held at 11:00 AM on Saturday, December 7, 2019, Helweg & Rowland Funeral Home, 1059 Old York Road, Abington, where relatives and friends will be received from 10:00 AM until the time of the service. A reception will follow the service. Interment will be private.
In lieu of flowers, memorial contributions may be sent Abington Health Foundation, Jefferson Health Hospice at Warminster, 1200 Old York Road, Abington, PA 19001 (give.abingtonhealth.org/hospice)