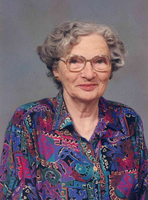 Sarah Cophine Crosman
Cophine Crosman passed away Saturday, October 5, 2019 at Foulkeways in Gwynedd, PA where she had resided for the past 26 years. She was 93. Born in Portland, ME November 7, 1925, she grew up in Providence, RI. After graduating from Whittier College in 1950, she became an elementary school teacher, first at Sidwell Friends School in Washington, DC and then for 28 years in the Columbus, OH public schools where she taught 2nd and 3rd grade.
A lifelong Quaker, she was an active member of Abington Friends Meeting in Jenkintown, PA for the past 35 years. Among the things she was most proud of were the summers spent in American Friends Service Committee work projects in North Carolina and Michigan, particularly the work at the John C. Campbell Folk School in North Carolina.
Cophine was preceded in death by her parents, A. Hurford Crosman and Alice Forsythe Crosman, by brother, Hurford Crosman and sister, Mary Hiltner. She is survived by her sister, Anne Hiltner, of Cincinnati, OH and by 11 nieces and nephews, as well as by those who became family for her during her lifetime, Adam Richards of Columbus, OH, Marjorie Richards of Hendersonville, NC, Clara Diaz of Miami, FL, and her children.
A memorial Meeting for Worship will be held Saturday, October 26, 2019 at 2 pm at Abington Friends Meeting, 520 Meetinghouse Road, Jenkintown, PA 19046. Contributions in her memory may be made to Abington Friends Meeting at the above address or to the American Friends Service Committee, 1501 Cherry Street, Philadelphia, PA 19102.