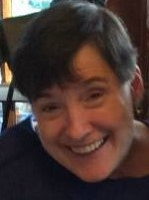 Denise Marie Wainwright
Denise Marie Wainwright, age 65, a 40-year resident of Abington, PA, died on July 3, 2019.
She was the beloved wife of Richard C. Wainwright, Jr. for 44 years.
Born in the Germantown section of Philadelphia, Denise was the daughter of the late Charles Shimkus and the late Marian White Shimkus.
She graduated from Abington High School in 1971 and went on to work as a corporate manager at Prudential Insurance in Horsham, PA for nearly 10 years.
She was a devoted wife, mother, homemaker and grandmother.
She will be remembered for her uplifting and easygoing spirit, combined with a unique warmth and ability to make others feel special. She was truly dedicated to accepting others without judgment and to being a great listener.
Most importantly, she will be fondly remembered for her amazing sense of humor and ability to see light in every situation. An entertainer and hostess at heart, she loved holiday celebrations and making each and every occasion special for her loved ones.
In addition to her husband, she is survived by her loving children, Tara and Alan Williams and R.C. and Krista Wainwright; by her much loved grandson, Maxwell Wainwright; and by her dear sister, Ginny Papiano.
Denise's family is honoring her wish of not having services. Denise requested that those wishing to do something in appreciation of her life and memory perform a meaningful act of kindness for someone in need.